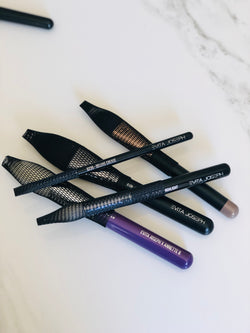 The brush shaper keeps your makeup brushes in their original form! 
The exclusive makeup brush guard firmly holds brush hair and prevents it from spreading out beyond its original form. 

 Ventilation for hygienic storage 
The net-shaped guard is so well ventilated that brushes can be stored and carried hygienically. 

Use regardless of brush size 
The highly elastic guard helps protect all types of brushes regardless of quantity of brush hairs. 
Sold without brushes . Comes in a pack of 15 pieces